5 things we liked in May
Publié le jeudi, 17 juil. 2014 par Stringedwood Musika Elkartea
FIRST MIND - NICK MULVEY
On the 12th, Nick Mulvey released his first album, 'First Mind'. Mulvey is an English singer-songwriter, who used to be part of 'Portico Quartet'; now, he has a solo project and his solo work is also essential listening. His music is very original and could more or less be defined as folk with a hint of World/African music. As well as being musically impressive, some of the lines in his songs are great and will make you reflect, nod and smile. Here's a link to a one great track from the new album: https://www.youtube.com/watch?v=Ds0jtuyslbI.
CHARLIE ATKEY and THE COLOURS' first gig
The first concert of Charlie Atkey with his whole band was on the 16th May. Charlie & The Colours is made up of Charlie Atkey (guitar & vocals), Oriol Flores (drums), David (double bass), Iñigo Asensio (piano/accordian) and Santi Fernández (trumpet). Their performance in Intxaurrondo, with Bassmatti&Vidaur, Moby Dick and Autumn Defense was a big success and there's an article about the night here: http://www.laganzua.net/cronicas-conciertos/archivo/the-autumn-defense.php.
ALTZOKA
On the 24th, the second 'Altzoka' took place; Altzoka is the Alza Fair, which is organized by Gentequehacecosas. The weather was great and the fair worked well in its new location (La Plaza del Casco). There were many stalls, run by local artists and innovators selling CDs from local bands, ethical clothing, art and other local produce, as well as other fair trade products too. The day was great fun and there was a great sense of community spirit. It demonstrated what the city is capable of when people make the effort to work together and share. www.gentequehacecosas.com
JIVIN' MOONSHINE's first gig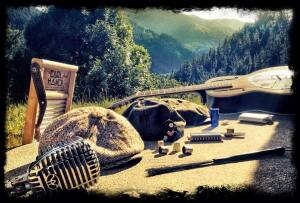 The Wannabes (who are now known as 'Jivin' Moonshine') gave their first performance at Altzoka. This new trio play covers of blues, rag & country-folk music and give a great 'show'. Their music whisks you off to a warm humid afternoon, many miles away, with the band playing beneath a weeping willow tree, with all the townsfolk sat on their white porches, enjoying the performance. The band's made up of David Sánchez (lead vocals & percussion), Kiski (harmonica&vocals) and Iban (folk/slide guitar and vocals). https://www.facebook.com/jivinmoonshinedonostia
MY WILD KINGDOM - FRANK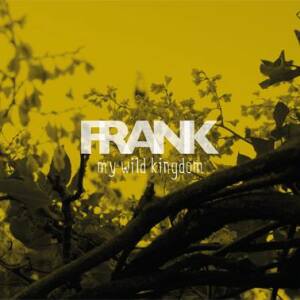 After the impressive performance of the donostiarras Frank en La Via Fora (San Sebastian) on the 25th May, I got myself a copy of their EP 'My Wild Kingdom'. It's a very impressive and complete EP, which was among the 30 semifinalists in Radio 3's EP competition earlier this year. The standout track on the record is 'The memory of the tree', which includes the collaboration of 'Tipsy Gypsy' (banjo & vocals). You can check out all the songs from the EP at http://frankfrankfrank.bandcamp.com/ . It's well worth a listen.